Cornelius Was Ranked One Of The Best Lake Towns In America
Cornelius, North Carolina along Lake Norman
By: Scott Jensen – February 14, 2018
Cornelius, NC Real Estate – MSN recently compiled a list of what they consider to be the 11 best lake towns in the US.
The list includes many legendary locations, such as; Lake Tahoe, Lake Placid, Grand Lake in Colorado, and of course, "one of the most beautiful lakes in North Carolina, Lake Norman"…Offering Waterfront Homes in Cornelius, NC.
They ranked the town of Cornelius, which includes the prestigious The Peninsula Homes, and Mecklenburg County's first beach, as the #4 best lake town in the country.
MSN praises Cornelius' Homes proximity to Charlotte and abundant amenities,…
"For city slickers, Cornelius, North Carolina, is the perfect town to enjoy lake living without sacrificing big city amenities. Located only half an hour from the bustle of Charlotte, Cornelius borders one of the most beautiful lakes in North Carolina, Lake Norman. While you're there, check out Jetton Park, a beautiful 104-acre park on the lake, or enjoy a cold beer at one of the many local breweries in the area. You'll definitely want to raise a glass at A-s Clown Brewing Company, which is known for its wacky brews like Hibiscus Rose Petal and Star Fruit Tart."
Cornelius, NC Waterfront Homes for Sale
Cornelius homes
Listings 1 - 15 of 15
18201 Town Harbour Road
-- 5 BR, 5.3 BA
Price: $5,250,000
(8834 sqft)
Subdivision: The Peninsula→ More info
Meredyth Holdenrid | MLS # 4023838 | Active
17932 John Connor Road
-- 4 BR, 3.1 BA
Price: $2,575,000
(4125 sqft)
Subdivision: The Peninsula→ More info
Kathy Day | MLS # 4073319 | Active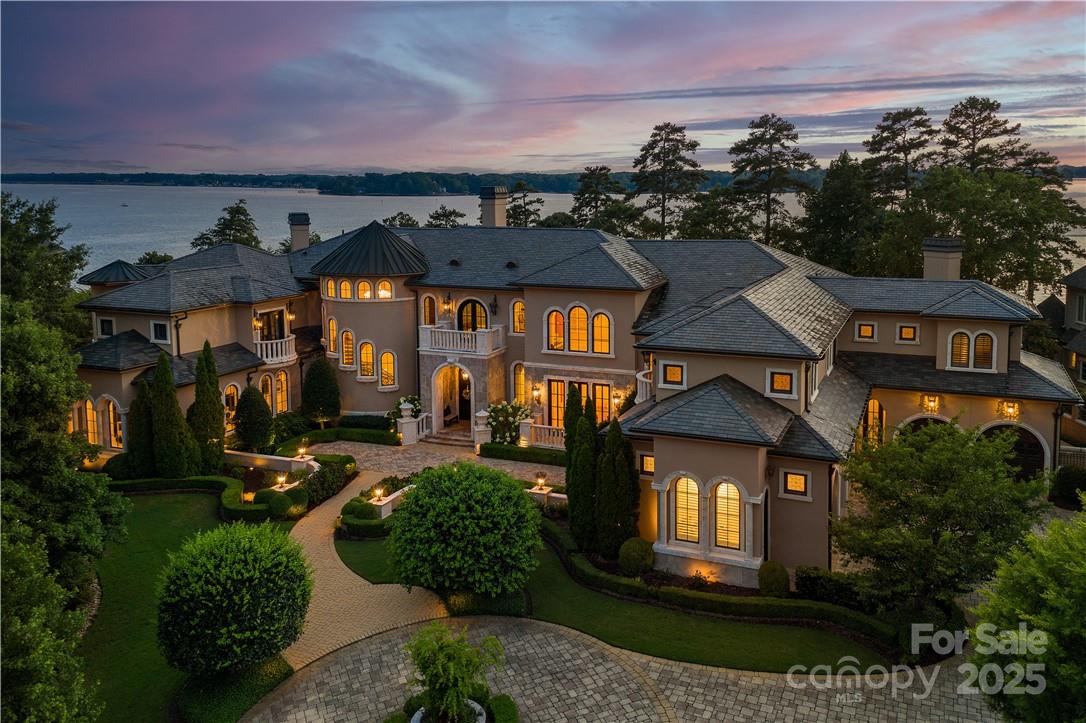 18019 Harbor Light Boulevard
-- 6 BR, 7.4 BA
Price: $16,000,000
(15048 sqft)
Subdivision: The Peninsula→ More info
Premier Sotheby's | MLS # 3895525 | Active

16700 Tinker Place
-- 7 BR, 8.1 BA
Price: $9,000,000
(11656 sqft)
→ More info
Allen Tate Lake Norman | MLS # 4064657 | Active

18000 Whispering Oaks Drive
-- 5 BR, 5.4 BA
Price: $8,000,000
(7308 sqft)
Subdivision: Point Largo→ More info
Nestlewood Realty, LLC | MLS # 4002519 | Active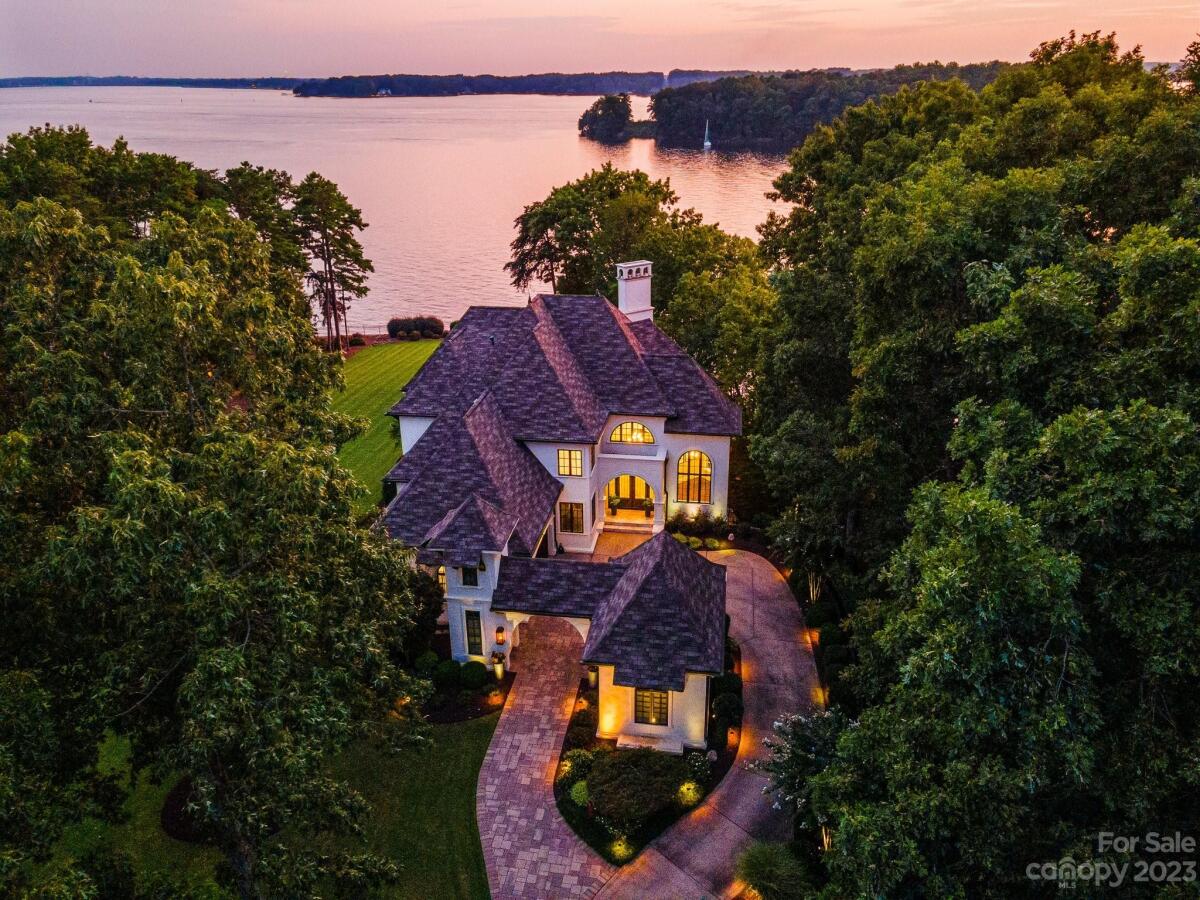 15503 Fishermans Rest Court
-- 5 BR, 5.1 BA
Price: $5,400,000
(7032 sqft)
Subdivision: The Peninsula→ More info
Allen Tate Lake Norman | MLS # 4061361 | Active

20114 Norman Colony Road
-- 6 BR, 6.1 BA
Price: $4,499,000
(7003 sqft)
Subdivision: Norman Colony→ More info
Carlyle Properties | MLS # 4073063 | Active

18417 Peninsula Cove Lane
-- 6 BR, 6.1 BA
Price: $4,100,000
(5501 sqft)
Subdivision: The Peninsula→ More info
COMPASS | MLS # 4054031 | Active

20622 Bethelwood Lane
-- 6 BR, 6.1 BA
Price: $3,895,000
(7159 sqft)
Subdivision: Bethelwood Bay Estates→ More info
Allen Tate Lake Norman | MLS # 4064398 | Active

22830 Torrence Chapel Road
-- 6 BR, 5.1 BA
Price: $3,395,000
(5083 sqft)
Subdivision: Knox Landing→ More info
Lake Norman Realty, | MLS # 4065523 | Active

18612 Balmore Pines Lane
-- 4 BR, 4 BA
Price: $3,100,000
(4681 sqft)
Subdivision: The Peninsula→ More info
Select Premium | MLS # 4025825 | Active

17813 Spinnakers Reach Drive
-- 5 BR, 4.1 BA
Price: $2,699,000
(6154 sqft)
Subdivision: The Peninsula→ More info
Keller Williams Lake | MLS # 4065480 | Active

7015 Norman Island Drive
-- 6 BR, 4 BA
Price: $1,950,000
(2058 sqft)
→ More info
Ivester Jackson | MLS # 3926280 | Active

20900 Rio Oro Drive
-- 2 BR, 3 BA
Price: $995,000
(1841 sqft)
Subdivision: Bahia Bay→ More info
Lake Norman Realty, | MLS # 4046779 | Active

21212 Rio Oro Drive
-- 3 BR, 2 BA
Price: $899,000
(1227 sqft)
Subdivision: Bahia Bay→ More info
Southern Charm Realty | MLS # 4045265 | Active
Listings 1 - 15 of 15
---
Popular Searches of Homes for Sale in Cornelius NC
---
Lake Homes for Sale in Cornelius NC
Luxury Homes for Sale in Cornelius NC
Waterfront Condos for Sale in Cornelius NC
Homes for Sale Cornelius with the Large Lots (>1.0 acre)
Homes for Sale in Cornelius with a Boat Slip
Homes for Sale in Cornelius with a Master on the Main
Homes for Sale in Cornelius with a Community Pool
Homes for Sale in Cornelius with a Pool
Golf Course Homes for Sale in Cornelius NC
Green Certified Homes for Sale in Cornelius NC
Homes for Sale in Cornelius NC with a Fenced Yard
Perfect for First-Time Home Buyers in Cornelius NC (<$250k)
Real Estate by Town:

See Also: