LAKE NORMAN WATERFRONT HOMES
Lake Norman, NC  Waterfront Real Estate for Sale
Lake Norman Waterfront Homes for Sale
 are highly sought after homes for those wanting to live on Cornelius Lakeside Real Estate as well as being about at 25 minute drive to
Uptown Charlotte, NC
for work.  There is much to offer by various price ranges.  *Please note that as you go up in price, the
Lake Norman
Waterfront Lots become more desirable when it comes to wide-open Waterviews.
When buying a Lake Norman Waterfront Homes and property, many times people don't know what to expect, or what it costs to purchase a these Waterfront Homes.  Thinking and hoping that they can do so for less than $400,000; sorry to say is not going to offer you what you are hoping for.
Here is what are you going to find on Lake Norman Waterfront Homes?
Wide Open Water and nice size lot = ~ 1,250,000 and more
Cove (large and small = $600,000 – $1,200,000
On the water, small dated homes, need repairs, more than 20 years old = $450,000 – 600,000
Old Homes such as Manufactured Double-wides, complete "fixer-uppers" less desire = less than $450,000
Unless you want to spend some money on upgrading an entire home, your starting point should really be >$650,000.  Keep in mind that many times the land itself is worth $250,00 – $600,000++…put a home on it and now you are easily over $650k.
Below is some basic information for you:
Cornelius, NC Waterfront Homes for Sale – (South LKN) Good Taxes, Great Schools, Great location to everything ~ 20 mins to Charlotte (close to I77).
See Also:
Cornelius Waterfront Homes
Cornelius homes
Listings 1 - 15 of 15
18201 Town Harbour Road
-- 5 BR, 5.3 BA
Price: $5,250,000
(8834 sqft)
Subdivision: The Peninsula→ More info
Meredyth Holdenrid | MLS # 4023838 | Active
17932 John Connor Road
-- 4 BR, 3.1 BA
Price: $2,575,000
(4125 sqft)
Subdivision: The Peninsula→ More info
Kathy Day | MLS # 4073319 | Active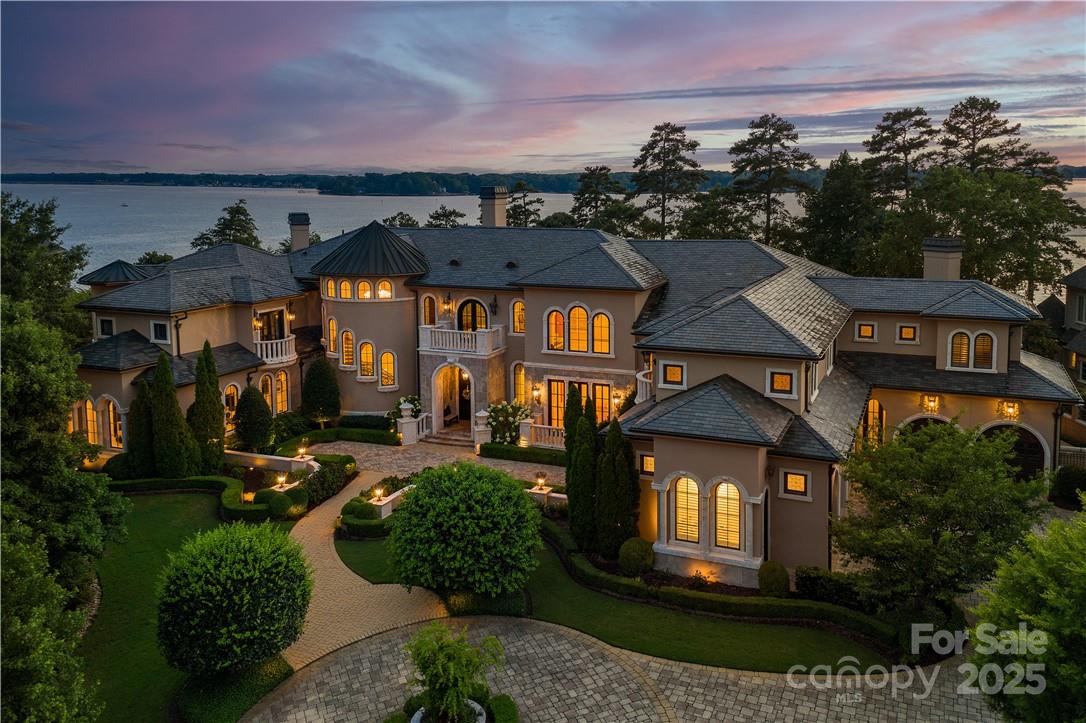 18019 Harbor Light Boulevard
-- 6 BR, 7.4 BA
Price: $16,000,000
(15048 sqft)
Subdivision: The Peninsula→ More info
Premier Sotheby's | MLS # 3895525 | Active

16700 Tinker Place
-- 7 BR, 8.1 BA
Price: $9,000,000
(11656 sqft)
→ More info
Allen Tate Lake Norman | MLS # 4064657 | Active

18000 Whispering Oaks Drive
-- 5 BR, 5.4 BA
Price: $8,000,000
(7308 sqft)
Subdivision: Point Largo→ More info
Nestlewood Realty, LLC | MLS # 4002519 | Active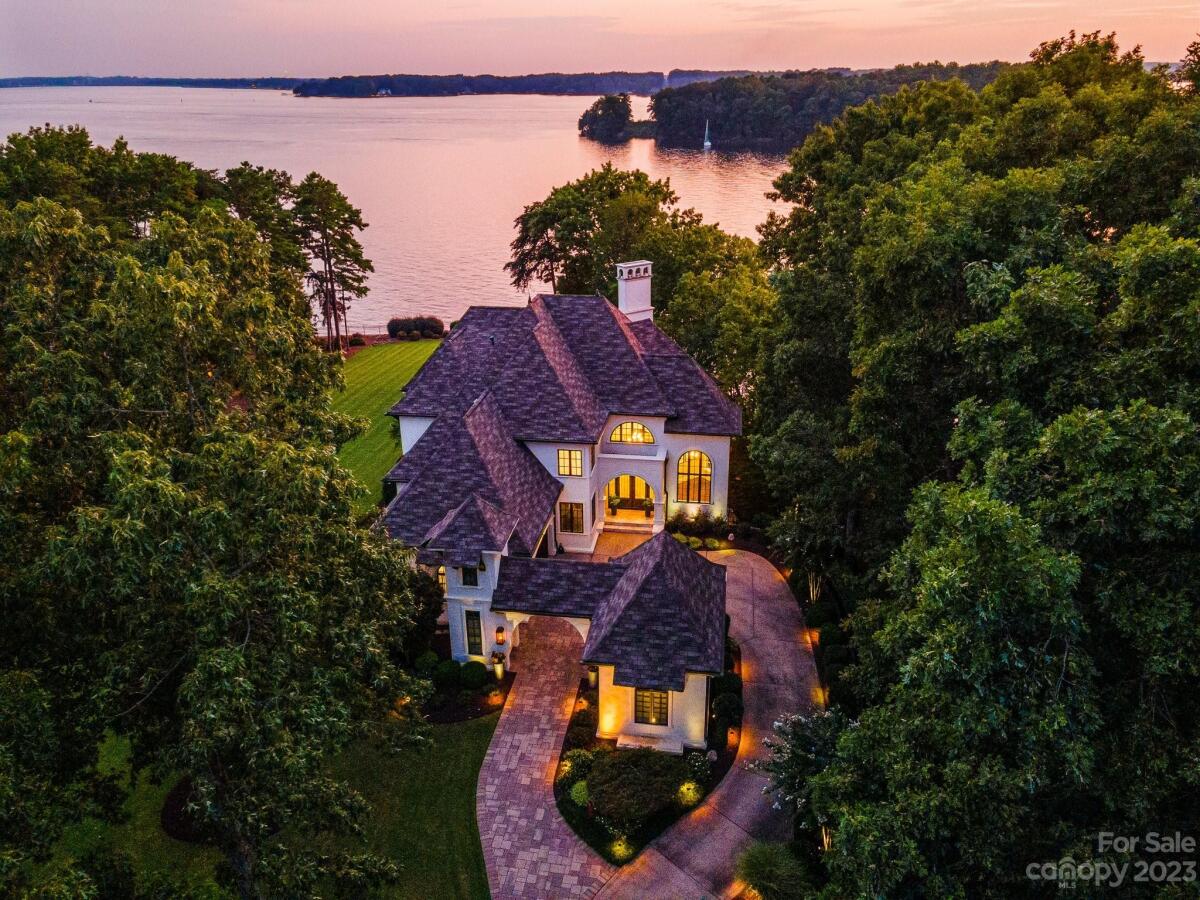 15503 Fishermans Rest Court
-- 5 BR, 5.1 BA
Price: $5,400,000
(7032 sqft)
Subdivision: The Peninsula→ More info
Allen Tate Lake Norman | MLS # 4061361 | Active

20114 Norman Colony Road
-- 6 BR, 6.1 BA
Price: $4,499,000
(7003 sqft)
Subdivision: Norman Colony→ More info
Carlyle Properties | MLS # 4073063 | Active

18417 Peninsula Cove Lane
-- 6 BR, 6.1 BA
Price: $4,100,000
(5501 sqft)
Subdivision: The Peninsula→ More info
COMPASS | MLS # 4054031 | Active

20622 Bethelwood Lane
-- 6 BR, 6.1 BA
Price: $3,895,000
(7159 sqft)
Subdivision: Bethelwood Bay Estates→ More info
Allen Tate Lake Norman | MLS # 4064398 | Active

22830 Torrence Chapel Road
-- 6 BR, 5.1 BA
Price: $3,395,000
(5083 sqft)
Subdivision: Knox Landing→ More info
Lake Norman Realty, | MLS # 4065523 | Active

18612 Balmore Pines Lane
-- 4 BR, 4 BA
Price: $3,100,000
(4681 sqft)
Subdivision: The Peninsula→ More info
Select Premium | MLS # 4025825 | Active

17813 Spinnakers Reach Drive
-- 5 BR, 4.1 BA
Price: $2,699,000
(6154 sqft)
Subdivision: The Peninsula→ More info
Keller Williams Lake | MLS # 4065480 | Active

7015 Norman Island Drive
-- 6 BR, 4 BA
Price: $1,950,000
(2058 sqft)
→ More info
Ivester Jackson | MLS # 3926280 | Active

20900 Rio Oro Drive
-- 2 BR, 3 BA
Price: $995,000
(1841 sqft)
Subdivision: Bahia Bay→ More info
Lake Norman Realty, | MLS # 4046779 | Active

21212 Rio Oro Drive
-- 3 BR, 2 BA
Price: $899,000
(1227 sqft)
Subdivision: Bahia Bay→ More info
Southern Charm Realty | MLS # 4045265 | Active
Listings 1 - 15 of 15